WagginTails
WagginTails is the leading Doggy Daycare and Dog Training Centre for the Central Coast.
We improve the well-being and quality of lives of dogs by providing quality doggy daycare in a loving, safe, and nurturing environment.  And our positive, stimulative training methods ensures that the relationship between dogs and their families is the best it can be.
We have transformed the lives of hundreds of Central Coast dogs since 2009.
Our reputation is first class (we're a little bit famous), having taught and nurtured the region's most socialised and well balanced dogs.
Brought to you by qualified Canine Psychologists, Vet Nurses and Dog Trainers, our staff are some of the most experienced in Australia.
Our service quickly book out due to popularity. Please see the availability updates below.
Free yourself from guilt and the upset of leaving your dog at home whilst you go to work.
Doggy Daycare is a whole day packed full of fun and adventure. There's tons of love and cuddles, games, splashing in pools, playing with friendly dogs, training and enrichment programs to be enjoyed.
It provides your dog with the mental stimulation, affection, exercise and socialisation which is so important for their well-being. .
Keep your dog happy, well-balanced and mentally healthy. Call 4322 4343
WagginTails is open Monday – Friday, 6am – 7pm. Behaviour Assessment essential. Strictly for well socialised, friendly dogs.
Doggy Daycare Availability
WagginTails is a safe harmonious environment. We only accept well socialised, friendly dogs. Our in-depth behaviour assessment and ongoing evaluation means only the best of the best are chosen to be a WagginTails dog.
Lower energy playgroup
Limited places remain
High energy playgroup
Full – at capacity
Please visit facebook for availability updates
Puppy Preschool
8-20 weeks
Give your puppy dog the best start possible.
Our small intimate puppy classes are unique, giving you the tools needed for your dog to be a happy, well-balanced member of your family.
Dog obedience skills – toileting, crating, sit, stay, come, focus and drop

Socialisation skills – greet dogs and play nicely

Dog psychology techniques – understanding body language, how to identify behaviour issues before they develop

Avoid unwanted behaviours – mouthing, digging, prevent separation anxiety

Correct behaviours though gentle, positive re-enforcement techniques.

For puppies 8 – 20 weeks old.

Minimum 1 vaccination

4 week course or 5 week course with Puppy Play Socialisation Class
Special Offer:
4 week course – only $140, or
5 week course, including Puppy Play Socialisation Class – just $165
Meet The Team
WagginTails is run by professionals. Expert Dog Trainers, Vet Nurses and Canine Psychologists, who are some of the most experienced in Australia. Our reputation and standards of safety are first class as we lead they way in providing quality care. We love your dog….and you love us.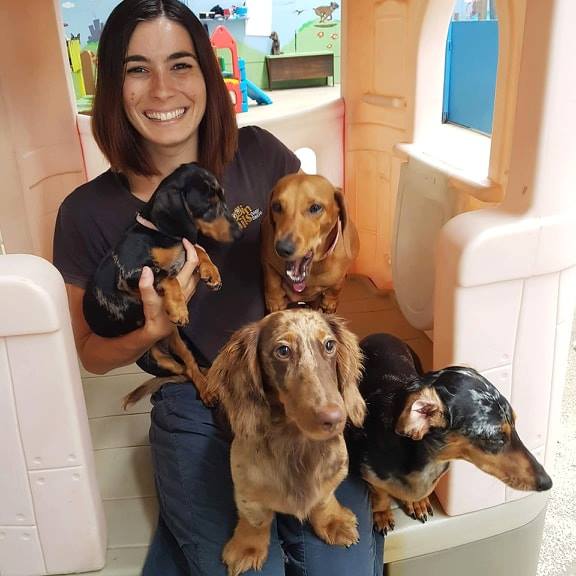 Cassi
Pack Leader – Training & Environment
Qualified Dog Trainer / Canine Behaviour
Currently Studying Scent Detection Training
Certificate II Animal Studies
Canine First Aid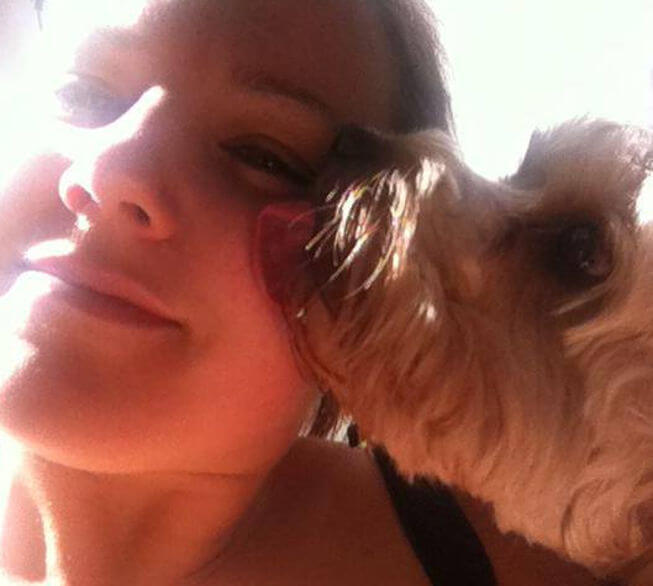 Kristy
Pack Leader – Customer Service & HR
Dog Playgroup Expert
Qualified Canine Behaviour & Training
WagginTails Creator
Canine First Aid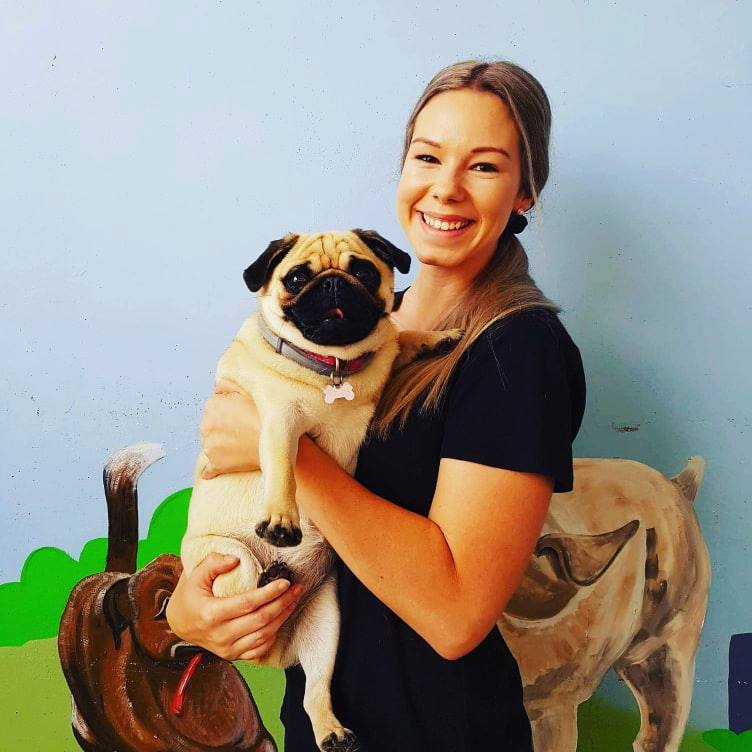 Danika

Over-qualified in dog pats & cuddles
Certificate II Animal Studies
Canine Behaviour & First Aid
Pug Whisperer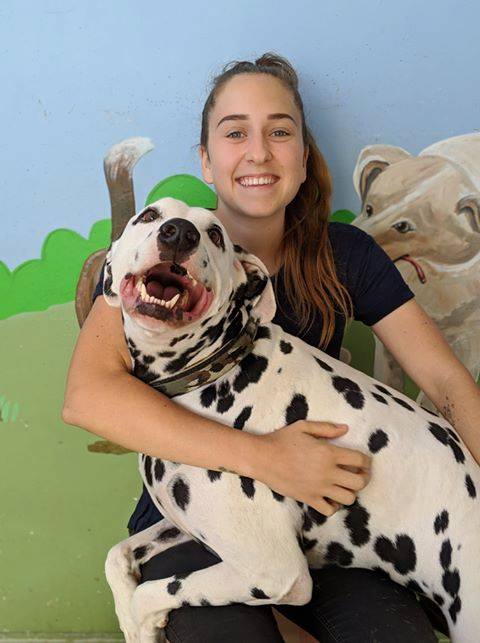 Mikaila
Certificate II Animal Studies
Animal Volunteer
Canine Behaviour & Dog First Aid
Animal Enrichment
Puppy Pre School & Dog Training
We've taken Puppy Pre-School and Dog Training to another level. By incorporating Doggy Daycare into our programs, our 'Mentor Dogs' are able to teach your dog vital socialisation skills and confidence that the pack provides.
Contact Us
4/348 Manns Road, West Gosford
Central Coast NSW
Quick drop off for commuters – 5 minutes from M1 & Gosford Train Station
Open Monday to Fridays. 6am – 7pm.
Call 02 4322 4343